Our first ever CC Regional in Detroit was a total blast.
August 10, 2019
Local creatives from the greater Michigan area came together for a Saturday full of connection and collaboration.
More details about what happened at the CC Detroit Regionals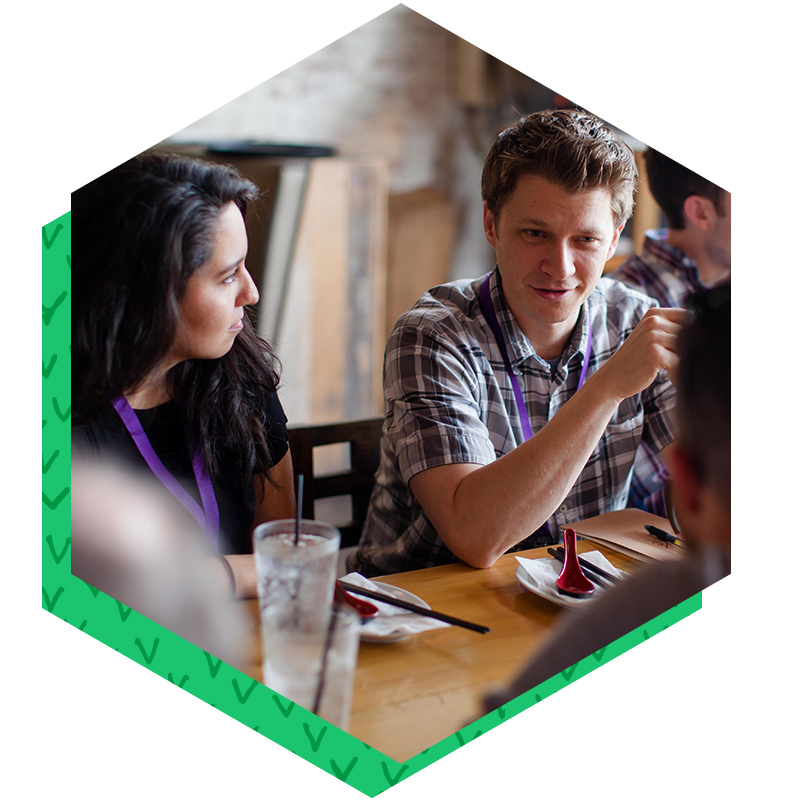 What: CC Detroit Regional - Half Day Conference
(it's like a day at the CC Summit)
Location: Sacred Heart Major Seminary
2701 Chicago Blvd, Detroit, MI 48206
Date: Saturday, August 10
Time: 12pm - 7pm
Cost: $40 per person (lunch and dinner provided)
1. Uproarious laughter
2. Team up to create and collaborate in real-time with fellow innovators in the Church.
3. Connect your ideas and passions with potential collaborators and entrepreneurs
4. Powerful and artistic prayer experiences
5. Dinner! Nom nom.
Paul Duda is a creative that is first and foremost a self-aware human that wants healing for his own brokenness and the brokenness he witnesses in the world around him. He pursues understanding of the human heart and tells its story primarily through film, with the company he operates with his wife called Francis + Louise. He is also currently the Art Director for the Archdiocese of Detroit.
Rough Schedule Breakdown
12:00pm Doors open
Maker's Market Opens
12:15pm Lunch Service Opens
12:45pm Spark Session
Let's get those creative juices flowing
2:15pm Speaker (Paul Duda from Francis & Louise)
2:45pm Artist Performance
2:50pm Hackathon Begins
We'll ideate on a particular area for growth and renewal in the Church and in the
local community and how to solve it
5:15pm Dinner Service Opens
6:00pm Evening Prayer Liturgy
7:00pm Depart to local hangout for happy hour
Fort Street Gallery
160 W Fort St
Detroit, MI 48226