We connect single Catholics at casual non-creepy events so that they can unleash the power of creation through procreation.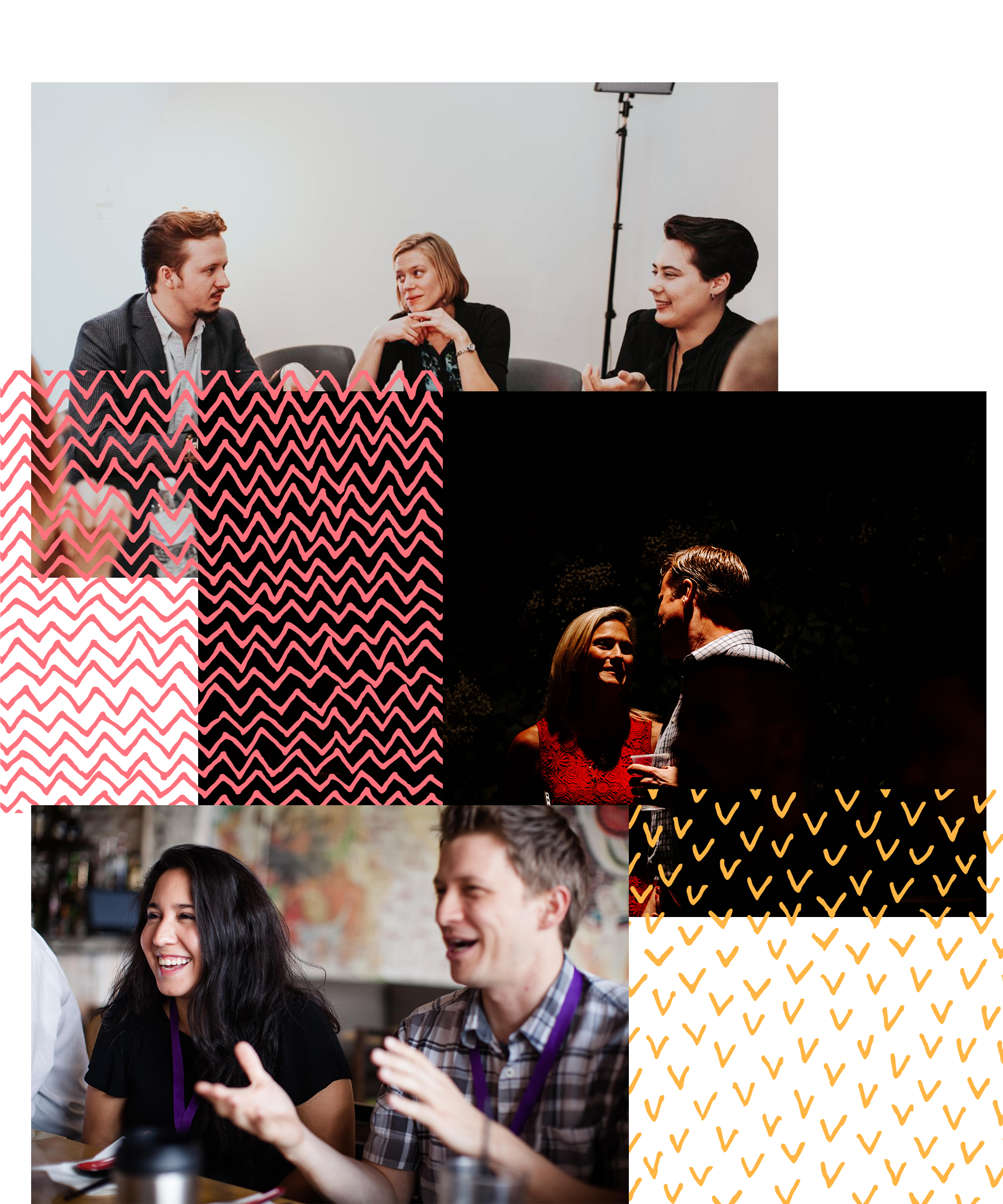 Let's help you find the love of your life.
So far, none of your novenas have worked. You've burned the prayer card for Saint Anthony upside down multiple times this year. You're not sure if you want the story to tell your children to be that you found your true love on Tinder, but you've maybe possibly downloaded and deleted the app multiple times.
We get it.
And we're here to connect you with the only one you want to spend the rest of your life with besides Jesus.
The intimacy you've been longing for, coming to a city near you.
If you're here, you already know the power of yearly(ish) gatherings and online community. We've already had one marriage and several dates (hopefully babies?) come out of it. You also know the limits. We've launched CC Connections to partner with you in creating the atmosphere and community that best breeds intimate relationships. You are creatives, entrepreneurs, professionals, and leaders with a hunger for fulfilling your capital V Vocation, and we're here to help make that happen.
FIND OTHER single people who just want to be married already. IN YOUR CITY.
Wherever and whenever Catholic Creatives can gather, you can find a spouse.
CC Regionals
Expand your pond
to your greater local area.
Casually meet 30-100 other Catholic Creatives in a non-threatening environment, and cast a few more lines into the sea.
CC Meetups
For those who really hate long distance.
A smaller group of 15-40 creatives in your actual city, where it will be easy to ask them to go out for coffee afterwards.
CC Dinners
Up Close and Personal
Invite a bunch of potential mates to an intimate dinner and mix in some friends of the same gender who make you look good by comparison. Narrow down your selection a la The Bachelor.